2nd Plane Heading To Wuhan To Evacuate Japanese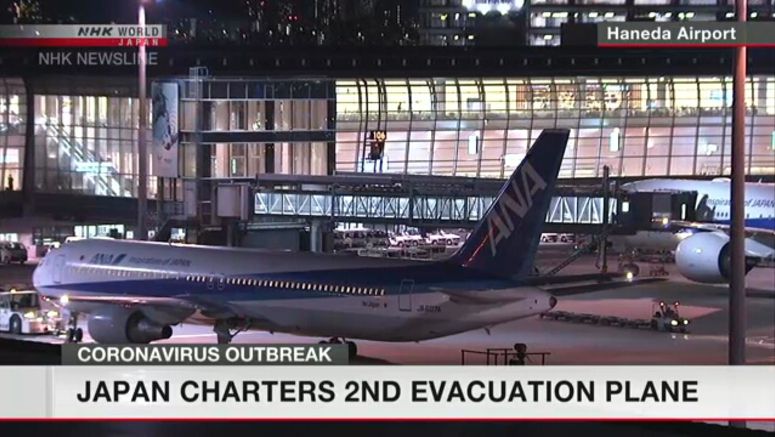 Japan has sent its second chartered plane to evacuate Japanese nationals from Wuhan, China, the epicenter of the new coronavirus outbreak.
The plane took off from Tokyo's Haneda Airport at around 10:00 p.m. on Wednesday.
This follows the first flight that brought 206 people back home on Wednesday morning. Twelve of the evacuees have developed fever or other symptoms.
The second plane is carrying eight medical staff and government officials, as well as relief supplies such as masks and disinfectants.
It is expected to depart Wuhan in the predawn hours on Thursday and arrive at Haneda in the morning with about 200 people on board.