3 Injured In Bear Attacks In Fukui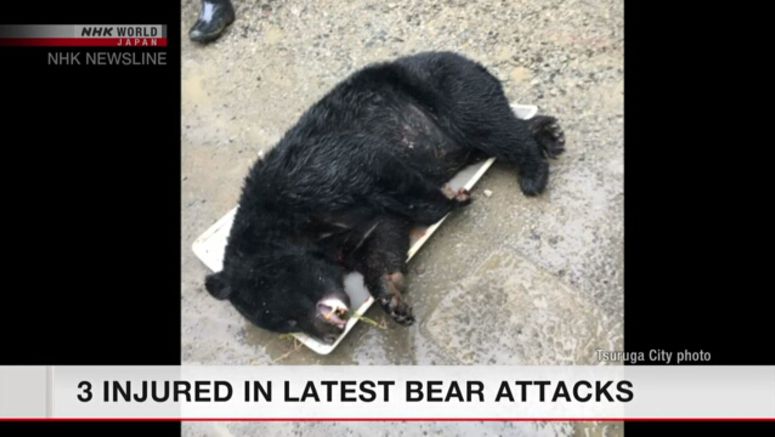 Three people were injured in bear attacks on Friday in central Japan's Fukui Prefecture.
A bear assaulted a Japan Railways employee in his 50s at around 8:30 a.m. on Friday at the JR Tsuruga Station in the city of Tsuruga.
The bear reportedly suddenly appeared and clawed the man's neck and shoulders.
About 10 minutes later, the bear appeared several dozen meters away at a construction site for Shinkansen bullet train tracks and bit the legs and other parts of a worker in his 40s.
The two victims were taken to hospital. The construction worker sustained serious injuries, including a bone fracture.
The bear later fled into scaffolding for the construction of an elevated bridge before it was shot dead at around 11 a.m. by hunters.
Police say the bear was about one meter long.
Tsuruga City officials say they had received multiple reports since Thursday evening from people who saw the bear around the train station.
Later, at around 1 p.m. in Ono City, a woman in her 70s was attacked by a bear in her garage in a rural area around six kilometers away from the city center. The bear bit and clawed her head and right arm.
The incidents are the latest in a series of bear assaults, some fatal, mostly in central and northern Japan.