39 More People Found Infected On Cruise Ship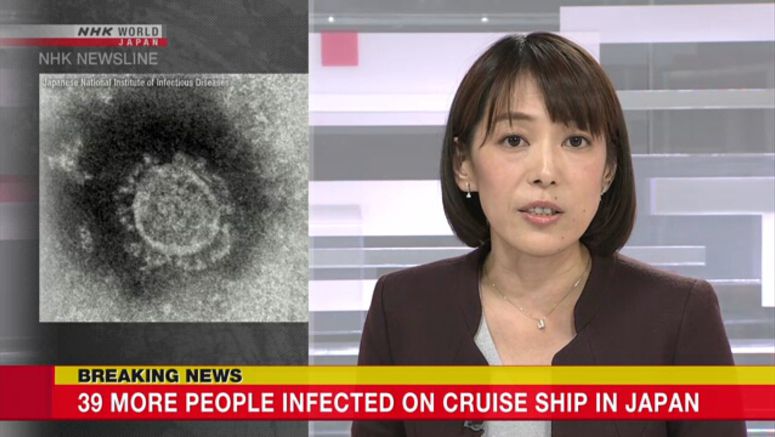 Authorities in Japan say 39 new cases of coronavirus have been identified on the cruise ship at Yokohama Port.
A total of 174 cases have now been found on the Diamond Princess. A Japanese health ministry official who was conducting an inspection of the ship is infected with the virus.