4 - Day Weekend Sees Bigger Crowds Than February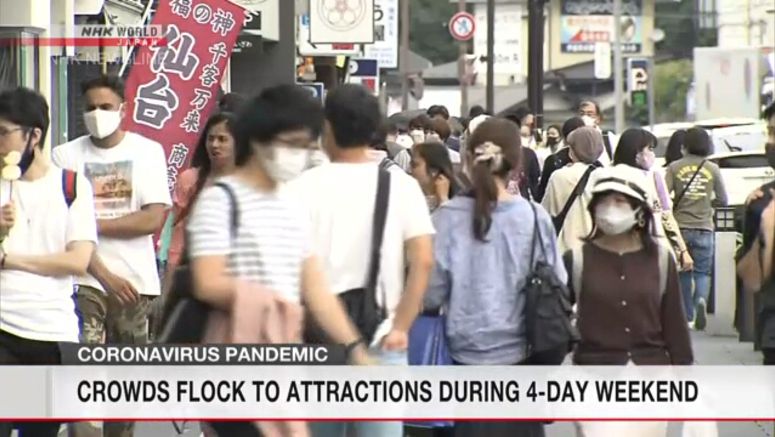 A 4-day holiday in Japan saw bigger crowds at some places than were seen between mid-January and mid-February before the spread of coronavirus.
Mobile operator NTT Docomo gathered data on foot traffic while preserving privacy.
On Monday, the third day of the holiday, one of Kyoto's most popular areas, Shijo Kawaramachi, saw an increase in visitors of 61 percent from the average of the mid-January to mid-February period.
Visitors were up 33 percent in Yokohama's Chinatown, compared to the mid-January to mid-February period.
Downtown shopping districts in Sapporo, Okinawa, Nagoya also saw increases.
The figure near Tokyo Station was down 52 percent, and down18 percent near Osaka's Umeda station.
Analysts say the resumption of economic activities and the government-subsidized tourism promotion campaign are likely affecting the increase in traffic.