4 Japanese From Wuhan Hospitalized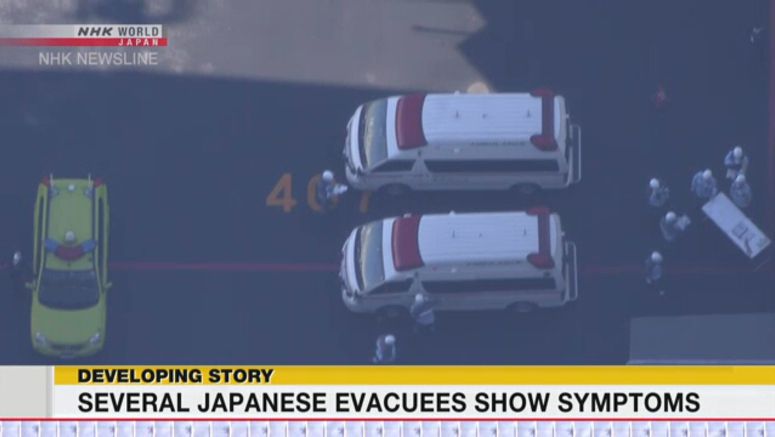 The first chartered plane carrying Japanese nationals back home from Wuhan, China, the epicenter of the new coronavirus, arrived at Haneda Airport in Tokyo on Wednesday morning.
Japan's health ministry says some people on the flight complained of fevers, coughs and other symptoms. The Tokyo Metropolitan Government says four people with ages ranging from their 30s to their 50s were rushed to hospital.
The Japanese government is arranging for charter planes to repatriate about 650 nationals who have expressed a desire to return home.
The first flight left Haneda Airport on Tuesday night and returned at around 8:40 a.m. on Wednesday with 206 people on board.
The returnees, other than those who were hospitalized, started leaving the airport at around 11 a.m. on government-chartered buses bound for medical institutions.
The health ministry says they will all be tested for the coronavirus regardless of whether they are exhibiting any symptoms.