A - Bomb Survivor Offers Prayers From Tokyo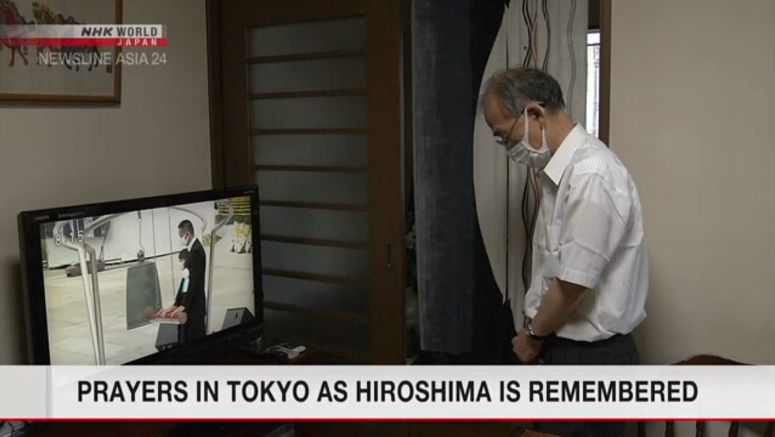 A number of atomic-bomb survivors were unable to attend the annual memorial ceremony on Thursday because of the coronavirus outbreak.
Hamasumi Jiro, who now lives in Tokyo, was exposed to radiation in his mother's womb when the bomb was dropped on Hiroshima. His father was killed in the blast.
The memorial event was scaled down this year, with less than one-tenth of the usual number of people taking part.
Hamasumi watched the ceremony on TV. At 8:15 a.m., the exact time when the bomb was dropped, he prayed silently.
He says he felt sorry he couldn't attend in person, but he hopes his prayers will reach his father.
Hamasumi also says it was encouraging to hear children calling for a nuclear-free future during the ceremony.
He adds that the coronavirus will not deter him from campaigning to urgently achieve a world without nuclear weapons.