Abductee's Mother Calls For Japan - N.korea Talks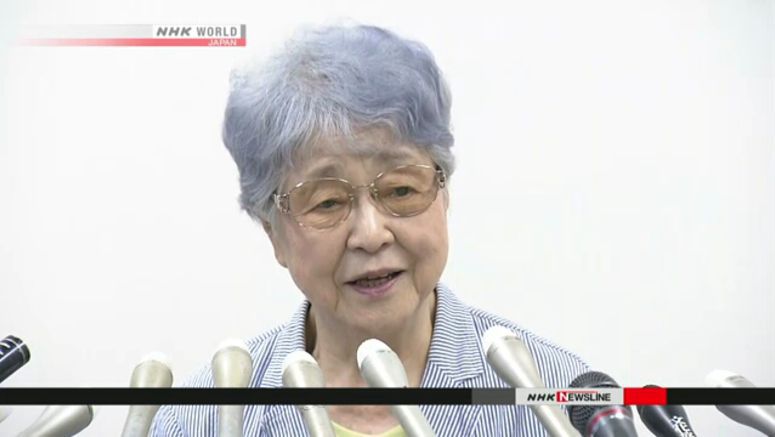 The mother of a Japanese woman abducted by North Korea has urged Japan's government to resolve the abduction issue through dialogue between the leaders of the two countries.
Yokota Sakie made the appeal at a news conference ahead of the 43rd anniversary of the abduction of her daughter, Megumi, on Sunday. She was kidnapped on her way home from a junior high school. Megumi turned 56 last month.
Looking back, Yokota said she was driven half mad with worry at the sheer absence of clues in her desperate search for her daughter. She said this time of year reminds her of that spine-chilling memory.
Yokota told reporters she can never forgive the crime. She said she feels empty, wondering why she is still unable to get her daughter back after such a long time.
Yokota showed reporters a comb that Megumi gave her father as a birthday present the day before her disappearance. Sakie's husband, Shigeru, died in June. She said he always carried the comb around.
Yokota said her husband desperately tried to meet their daughter again for over 40 years, but he wasn't able to. She said it is unthinkable that only she and one other parent of the abductees are still alive.
Yokota called on the government to do all it can to bring back the abductees. She said dialogue between the leaders is the most important thing possible.
Japan's government says North Korean agents abducted at least 17 Japanese citizens in the 1970s and 1980s. Five were repatriated after a bilateral summit in 2002. But the rest, including Yokota Megumi, remain unaccounted for.