Abe Apologizes For Arrests Of The Kawais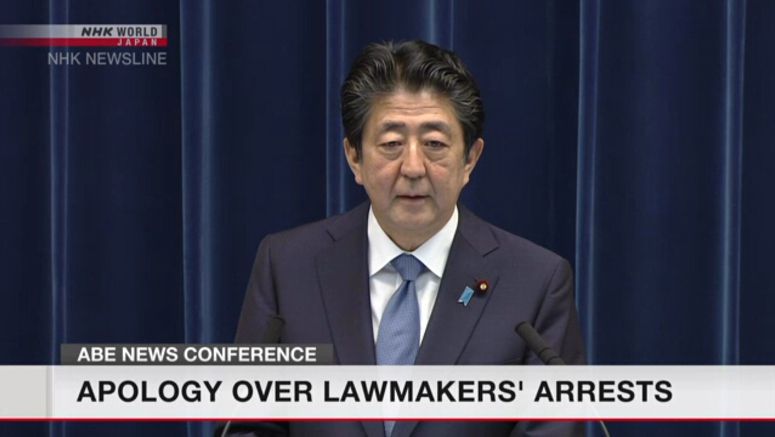 Japan's former Justice Minister Kawai Katsuyuki and his wife Anri have been arrested by prosecutors over an alleged violation of the election law. Prime Minister Abe Shinzo has apologized to the public for the arrests of the Kawais, who are lawmakers, formerly with the main ruling Liberal Democratic Party.
Abe made the comments at a news conference, one day after the ordinary session of the Diet came to a close.
He said, "It is most regrettable that Diet members who were in my party have been arrested. I am keenly aware of my responsibility because I appointed him as justice minister. I sincerely apologize to the people."
Turning to the pandemic, Abe reiterated his resolve to protect jobs and the economy using the supplementary budgets enacted in recent months.
He says his government is continuing to ease restrictions on economic and social activities, including on public events and on travel between prefectures.
He says his government will continue to enhance virus testing and deal with clustered infections to prevent another surge in cases.
Abe also referred to a recent decision to suspend the deployment of a land-based missile defense system known as Aegis Ashore.
He said, "What should be done to strengthen deterrence and response capabilities? What should we do to protect Japan? A National Security Council meeting will be held this summer to thoroughly discuss the national security strategy. The council should come up with a new direction and swiftly put it into practice."
Abe says the government will ensure there won't be any gap in the country's defenses, at a time when tensions on the Korean peninsula are intensifying.