Abe: Decision On 2020 Games May Be Needed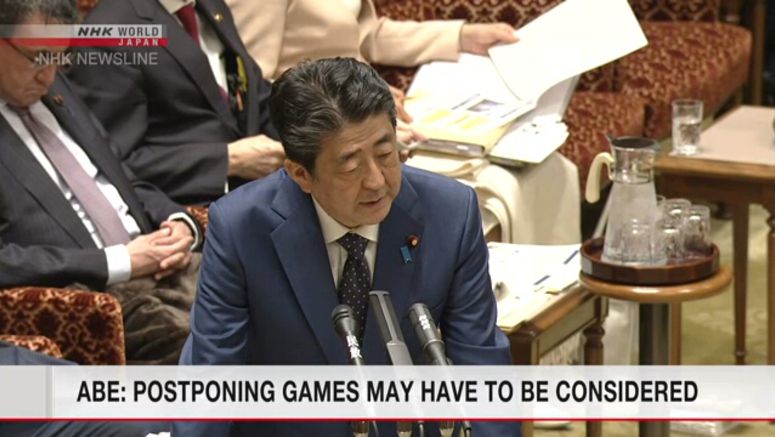 Japan's prime minister has said postponement of the Tokyo Olympics and Paralympics may have to be considered if it is difficult to hold the Games in a complete form.
Shinzo Abe made the remark at a Diet committee session on Monday. He was commenting on the decision of the International Olympic Committee to start discussing what steps to take regarding the Games amid the coronavirus outbreak, including possible postponement.
The IOC says it plans to consult with the Tokyo organizing committee and others concerned and will finalize the discussions within four weeks.
Abe revealed that he talked with the head of the organizing committee, Yoshiro Mori, on Sunday night. He said Mori relayed his view to IOC President Thomas Bach.
Abe said the IOC will make a decision in line with his view that the Games should be held in a "complete form" and if that is difficult, the event may have to postponed, giving top priority to the athletes.
The prime minister said he will have further discussions with the IOC and believes the leaders of the Group of 7 nations, including US President Donald Trump, will support his decision.
Abe added that the IOC will make a final decision on the issue and that they share the opinion that cancellation is not an option.
Abe said he thinks it is better to make a decision at an early date, and said he will work together with the IOC and the Tokyo Metropolitan Government.