Abe Grilled At Diet Over Dinner Parties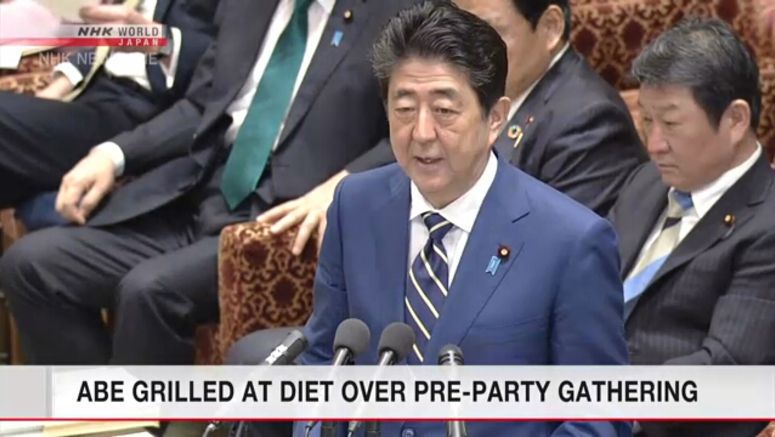 Lawmakers of Japan's opposition camp have questioned Prime Minister Shinzo Abe regarding parties that were held for his supporters at a Tokyo hotel over the past several years.
At the Lower House budget committee meeting on Monday, opposition lawmakers said they asked a Tokyo hotel whether it had made out receipts for the parties with no customer names. They said the hotel, where some of the parties were held, replied that it had not.
The lawmakers pointed out the reply is contrary to remarks made by the prime minister that the hotel issued receipts with no customer names.
Abe said his staff confirmed with the hotel that it had given a generalized response to the opposition camp, and that individual cases were not included in the reply as they involve business secrets.
Abe added that his office did not receive any itemized statements about the parties from the hotel, and that the receipts might have stated just the generic term "Customer" as the recipient.
The opposition camp also raised media reports about a photo that shows the prime minister, his wife and a man who was an executive of a firm that was later ordered to partially suspend its operations over improper sales practices. The reports say the photo, reportedly taken at one of the parties, might have been used by the firm to solicit customers.
Abe denied having any personal ties with him, saying that he does not remember the man at all.