Abe: Japan - Us Pact Is Immovable Pillar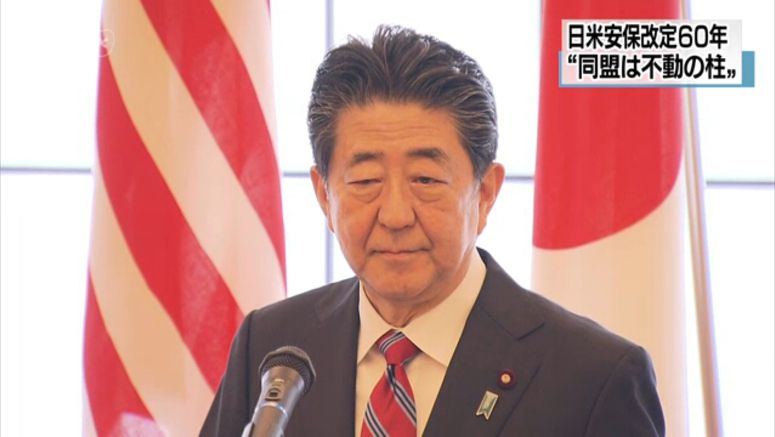 Prime Minister Shinzo Abe says the Japan-US alliance is an immovable pillar for protecting world peace.
On January 19, 1960, the revised Treaty of Mutual Cooperation and Security was signed by Abe's grandfather, Prime Minister Nobusuke Kishi, and US President Dwight Eisenhower.
The pact obligates the United States to protect Japan while allowing the US military to have bases in Japan.
Abe spoke at a commemorative event to mark the pact's 60th anniversary in Tokyo on Sunday. He called the treaty an immovable pillar that safeguards peace and secures prosperity.
He pledged to further strengthen and deepen the alliance in both outer space and cyberspace, and said the pact should survive for the next 100 years.
The commander of the US Forces in Japan, Lieutenant General Kevin Schneider, said the importance of the alliance is growing stronger every day as the security environment in the region is evolving rapidly.
Eisenhower's granddaughter, Mary, said the courage and foresight of Kishi and Eisenhower have been passed on for 60 years, and she hopes bilateral relations will develop further.