Abe Meets Saudi Fm, Discusses Middle East Tensions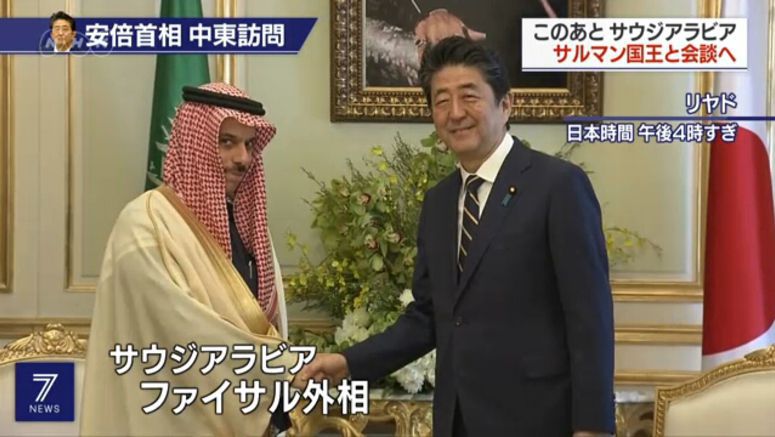 Japanese Prime Minister Shinzo Abe has begun his Middle East tour with a meeting with Saudi Arabia's foreign minister.
Abe met Prince Faisal bin Farhan Al Saud at a state guesthouse in Riyadh on Sunday after arriving in the Saudi capital the previous day.
Abe said he is deeply concerned about the rising tensions in the Middle East. He said Japan will tenaciously continue its diplomatic efforts to ease the tensions and stabilize the situation in the region, while working with the other nations involved.
Abe described Saudi Arabia as the leader of the Arab world and Islam and he said he wants to closely collaborate with the country.
Prince Faisal said stabilizing the regional situation is an important matter shared by the two countries, and he wants to continue working with Japan.
Abe also explained Japan's dispatch of Self-Defense Force aircraft and a destroyer to the region.
He said the dispatch is aimed at gathering information to ensure the safety of ships with ties to Japan.
Prince Faisal welcomed Japan's decision, and expressed his view that countries have a responsibility to ensure safe navigation.