Abe Meets With Abu Dhabi Crown Prince In Uae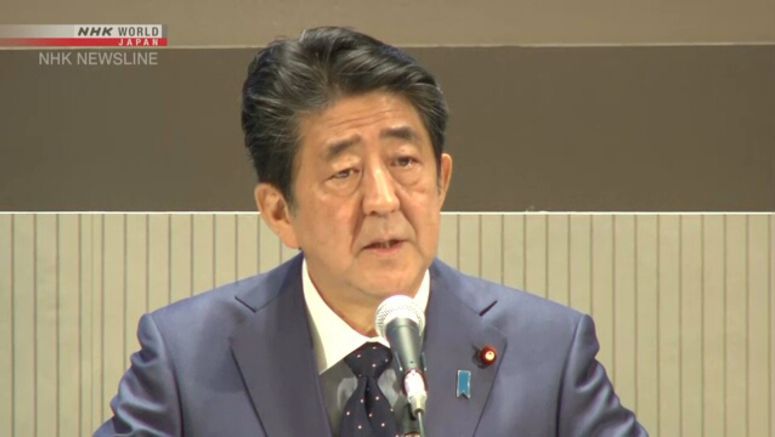 Japanese Prime Minister Shinzo Abe and the Crown Prince of Abu Dhabi have agreed to work together to help defuse tensions in the Middle East.
Abe flew to the United Arab Emirates from Saudi Arabia on Monday on the second leg of his three-nation tour of the region.
In the UAE capital Abu Dhabi, Abe met with Crown Prince Sheikh Mohamed bin Zayed Al Nahyan for about one hour on Monday. The two shared concerns about rising tensions in the region.
Abe stressed the need to avoid further escalation, saying that Japan will play a role, working with the UAE and Saudi Arabia, to help defuse tensions.
The crown prince said that the UAE will make diplomatic efforts in coordination with relevant countries.
Abe explained to him Japan's deployment of its Self-Defense Forces to the region to ensure the safe navigation of Japan-related vessels.
The crown prince said that the UAE will offer cooperation and support as a country in the region.
Abe also told him that Japan will allow travelers from the UAE to visit Japan without a visa.
The two governments signed a memorandum to increase the capacity of tanks in Japan for crude oil imported from Abu Dhabi from one million kiloliters to 1.3 million kiloliters.
Abe is scheduled to visit Oman on Tuesday to offer condolences for Sultan Qaboos bin Said who died on Friday.