Abe Orders Necessary Measures Against Outbreak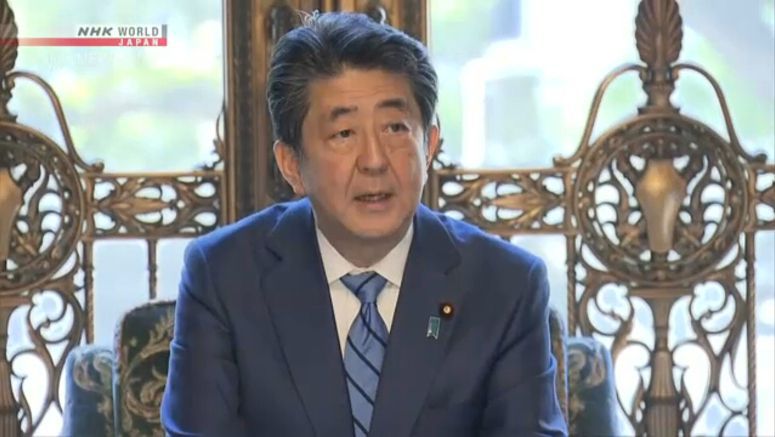 Japan's Prime Minister Shinzo Abe has called the spread of the new coronavirus an unprecedented crisis and told a government task force not to hesitate to take necessary measures against the outbreak.
Abe issued the instruction on Friday at a meeting of the task force set up to deal with the outbreak.
He said the government will drastically strengthen various measures with a strong sense of crisis, as the infection is spreading globally, posing an emergency situation.
Abe said the government on Saturday will start enforcing ordinances that allow it to tighten immigration controls and take other measures to prevent the coronavirus from spreading further.
The government initially planned to start enforcing the ordinances next Friday.
Abe said people infected with the virus will be denied entry into Japan, in accordance with the rules.
He also said immigration control must be strengthened even when infection cannot be confirmed, as people have tested positive despite showing no symptoms.
He said the government cannot deal with the unprecedented crisis if it sticks to past examples, pointing out that the situation is continuously changing.