Abe: Ready To Explain Funding Allegations In Diet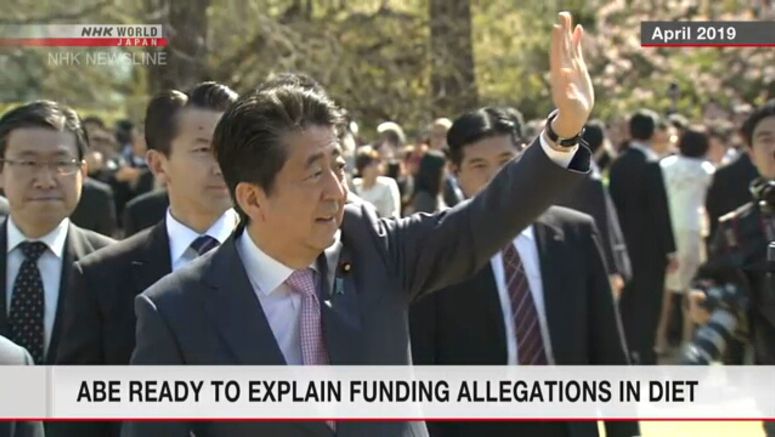 Former Japanese Prime Minister Abe Shinzo has expressed his intention to give an explanation in the Diet about alleged political funding violations involving his support group.
The support group allegedly paid some of the costs of parties held on the eve of the annual government-funded cherry blossom viewing events. The group is suspected of failing to report the revenue and expenses in violation of the political funds control law.
Abe told reporters on Friday that prosecutors are investigating the allegations, and he will explain the issue sincerely in the Diet when investigators reach a conclusion on the matter.
Opposition lawmakers insist that Abe made false statements about the allegations during Diet deliberations. They are demanding that he give an explanation in the Diet.
The ruling Liberal Democratic Party is making arrangements for Abe to speak in the Diet when the investigation is completed.