Abe Returns To Work After Medical Checks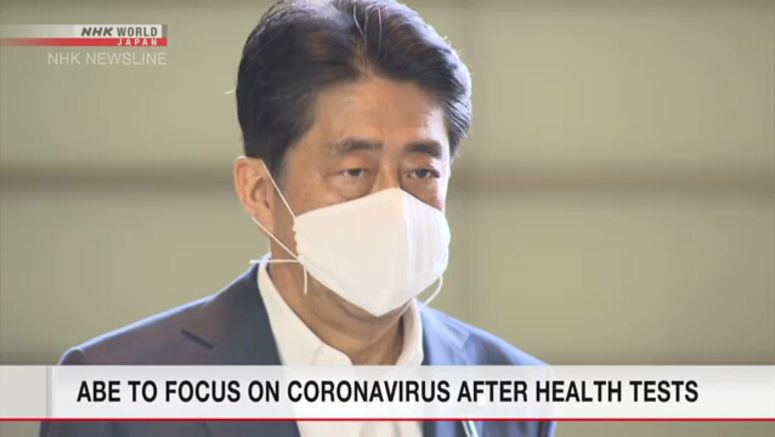 Japanese Prime Minister Abe Shinzo has returned to work after undergoing medical checks at a Tokyo hospital.
Abe broke a record on Monday, becoming the longest-serving Japanese leader in terms of 2,799 consecutive days in office.
On the same day, Abe returned to a university hospital in Tokyo's Shinjuku Ward which he also visited the previous week. Abe said he received the results of a test he took last week and also underwent additional tests.
Abe told reporters that he will continue to do his best in his work and take all necessary measures to manage his physical condition.
But there are concerns within the main ruling Liberal Democratic Party and the opposition camp over Abe's health.
LDP policy chief Kishida Fumio said that he hopes the prime minister will exercise leadership while carefully managing his health.
Former LDP Secretary-General Ishiba Shigeru suggested that Abe takes a rest, saying that it is part of his work.
Constitutional Democratic Party Diet affairs chief Azumi Jun said that he hopes for Abe's early recovery as he wants to challenge him in an extraordinary Diet session.
There is growing pressure on Abe to take the initiative in the fight against the coronavirus and in terms of boosting the economy while managing his health.