Abe Talks Tokyo 2020 Games At Diet Opening Speech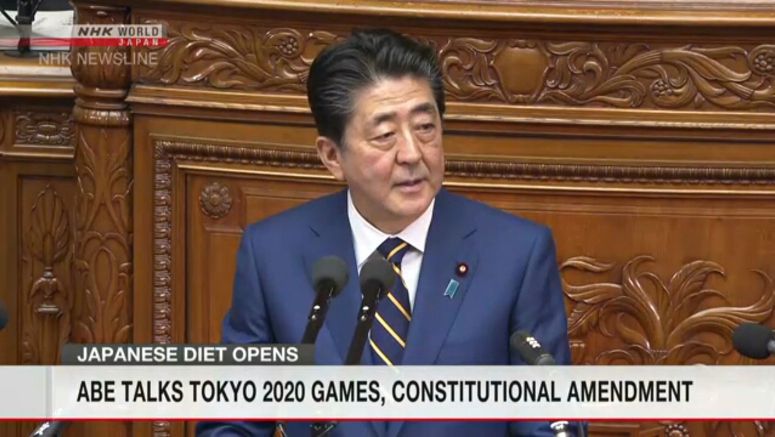 The Japanese Diet has kicked off its latest session, with Prime Minister Shinzo Abe vowing to impress the world with the Tokyo 2020 Olympic and Paralympics.
Abe says the Games are a chance for communities hit by a massive earthquake and tsunami nearly nine years ago to show how far they've come.
He called the upcoming events the "Recovery Games."
The Olympic torch relay starts in March on the coast of Fukushima Prefecture, which was severely damaged by the earthquake and nuclear disaster.
Abe also used his opening policy speech to push his plans to amend the Constitution.
His party hopes to pass a new bill this session, which would revise the law on referendums.
To put constitutional changes to a nationwide vote, Abe needs two-thirds support from both houses. That would mean convincing some opposition lawmakers to vote in favor.