Abe Thanks Public, Urges Support For Suga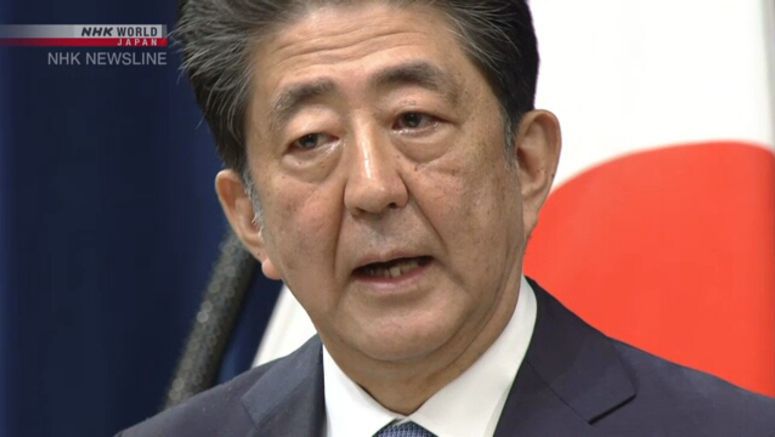 Prime Minister Abe Shinzo has thanked all the members of the public and asked them to support his successor Suga Yoshihide.
Abe spoke to reporters when he entered the prime minister's office shortly before 9 a.m. on Wednesday.
The prime minister reflected on his seven years and eight months in office. He said he has done his best every day to revive the economy and protect the country's national interests through diplomacy, since his party regained power.
Abe said he is proud to have taken on various challenges with the Japanese people. He said everything was made possible thanks to the public. He added that he wished to express his sincere gratitude to all those who supported him during the difficult times.
Abe also asked people to strongly support incoming prime minister Suga and his cabinet, and to have understanding for them. The cabinet will be formed later in the day.
The reporters asked Abe about his health. He said he is recovering steadily thanks to the medications that he is taking. He said he will support Suga's government as a rank-and-file lawmaker.