Abe To Designate Coronavirus Illness As Infectious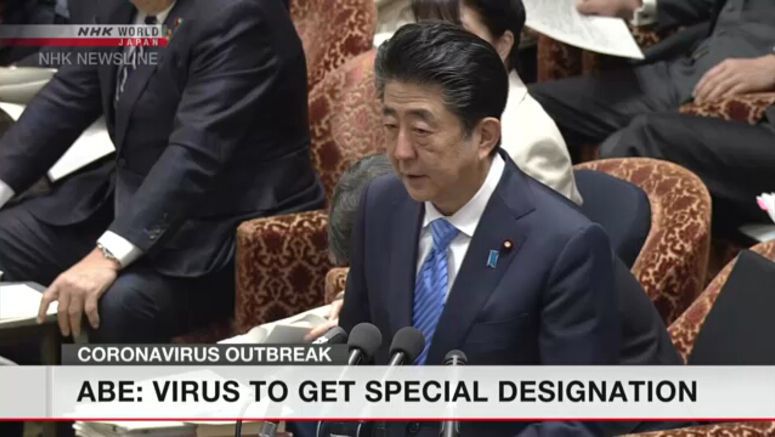 Japanese Prime Minister Shinzo Abe says his government plans to add infections of the new coronavirus to the list of designated infectious diseases.
Abe told a Lower House committee on Monday that his government has instructed relevant ministers to do all they can to prevent the virus from spreading in Japan.
He said he instructed the ministers to step up preventive measures including screenings at ports and airports and to speedily provide accurate information to the public.
He also noted the need to ensure the safety of Japanese nationals traveling or staying overseas.
Abe said that the designation of the coronavirus will be approved at a Cabinet meeting on Tuesday.
Once approved, people infected with the virus will be advised to admit themselves to a medical institution specializing in infectious diseases. Those who don't follow the advice will be forcibly admitted.
They will also be required to take a leave of absence from work for a specified period.
The prime minister said the government will accelerate its effort to make arrangements with the Chinese government so that Japanese nationals who want to leave the Chinese city of Wuhan, where the virus originated, can do so as soon as possible.