Abe To Hold Phone Talks With Trump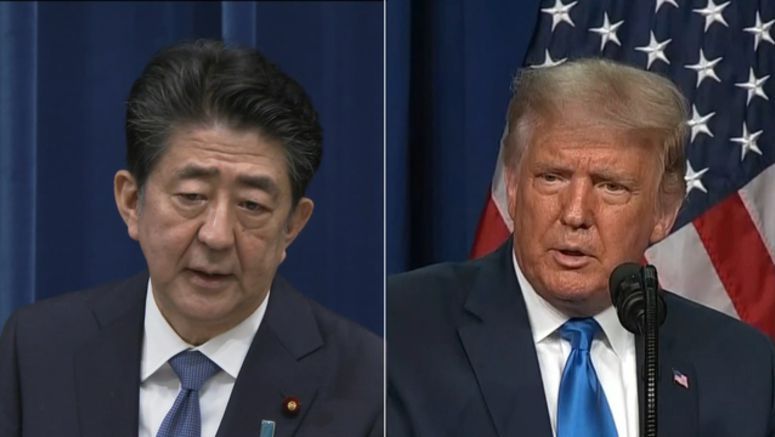 Japan's Prime Minister Abe Shinzo is making arrangements to hold telephone talks with US President Donald Trump on Monday.
The prime minister announced his intention on Friday to step down due to a relapse of his illness. He suggested he will continue to carry out his duties until the next prime minister is in place.
Abe is also considering having phone conversations with other world leaders with whom he has built relations.
The outgoing leader also plans to present an outline of Japan's new security strategy while he is in office.
He will seek to speed up discussions within the government to work out a new direction for the country's security policies, including missile defense.