Abe Urges People To Avoid Travel During Holidays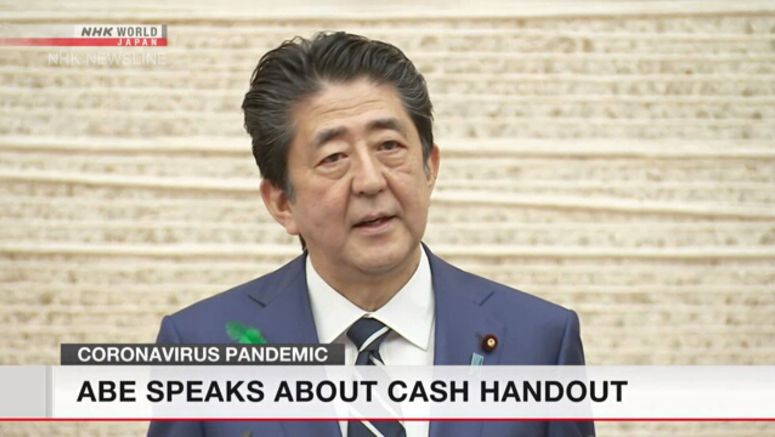 Japan's Prime Minister Abe Shinzo has repeated his call for people to avoid travel during the upcoming holidays, to prevent the spread of the coronavirus from urban to rural areas.
Abe was speaking at a news conference on Friday, one day after a state of emergency over the coronavirus outbreak was expanded nationwide. The declaration had covered Tokyo, Osaka and five other prefectures.
Abe said numbers of new daily infections have not yet declined. He said Tokyo reported a daily high of more than 200 new cases on Friday, and that the situation is extremely severe.
Abe previously set a target for citizens to reduce person-to-person contact by 70 to 80 percent to curtail the rise in infections.
He repeated the message, urging people to stay home and limit personal contact as much as possible to protect the overstrained medical system and save lives.
On Japan's holidays from late April to early May, Abe said a flow of people from virus-hit cities to rural areas must be avoided, as it would trigger the worst-case scenario of a "rapid, nationwide" spread of the virus.
Abe said the state of emergency was expanded across the country specifically to let regional authorities take necessary measures to prevent an influx of travelers.
Abe also thanked doctors and nurses working to save lives. He said his government will do its best to improve their conditions, such as by doubling medical fees paid under the nation's public health insurance system.