Abe Visits Flood - Hit Village In Kumamoto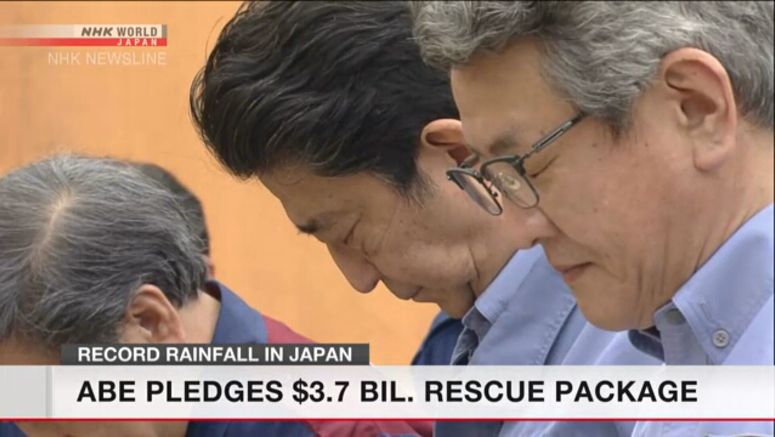 Japan's Prime Minister Abe Shinzo has visited a village in Kumamoto Prefecture that was severely damaged by the recent torrential downpours.
Abe arrived at Kagoshima Airport on an Air Self-Defense Force transport plane on Monday morning and went to Kuma Village.
He visited Senjuen, a nursing home for the elderly, where 14 residents died after a nearby river overflowed.
Abe offered a silent prayer for the victims in front of the building.
The manager of the home explained how the disaster happened and the extent of the damage.
Abe also visited the village's temporary disaster taskforce office and met Kuma Mayor Matsutani Koichi and Kumamoto Governor Kabashima Ikuo. They requested financial support for the reconstruction of the region.
The prime minister pledged that the government will quickly repair national roads and the damage caused by the overflowing Kuma River. He said it will take the necessary steps to secure temporary housing for evacuees and dispatch officials. He added that the central government will do all it can, together with local administrations.