Abe Vows Stepped - Up Measures Against Coronavirus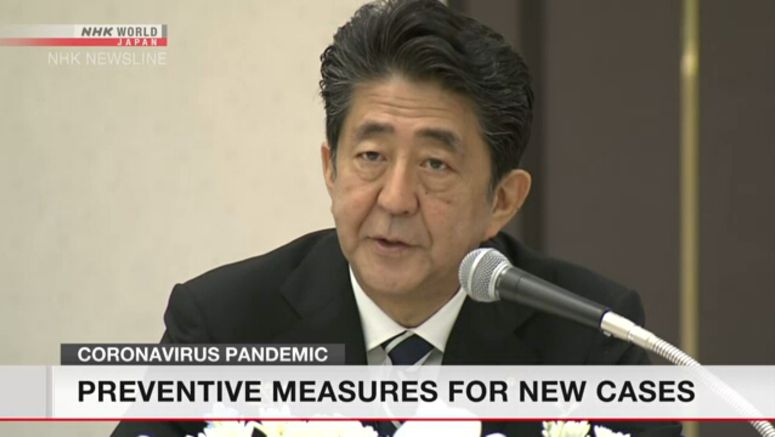 Japanese Prime Minister Abe Shinzo says he will work to prevent the elderly and other vulnerable people from contracting the coronavirus to avoid declaring another state of emergency.
Abe held a news conference in Nagasaki on Sunday after attending the Peace Memorial Ceremony to remember the victims of the atomic bomb.
He said that while the number of new cases has been rising, not many patients have been hospitalized, and not many are in serious condition. There is also a sufficient number of hospital beds.
He said the pandemic is expected to have a bigger impact on Japan's economy than the 2008 global financial crisis did.
He said the spending package totaling 1 trillion yen, or about 9.4 billion dollars, approved by the cabinet on Friday, will go toward helping small and medium-sized businesses.
He said additional support will be considered for medical organizations, as needed.
Abe said the Go To Travel campaign will continue, with the aim of establishing new, safe ways to travel in a world with the coronavirus. Under the campaign, the government helps cover costs of hotels and inns.
The prime minister also called on people visiting their hometowns during the Bon summer holiday period to avoid risky situations, such as meals in big groups.