Abe Vows To Carry Out Economic, Fiscal Reforms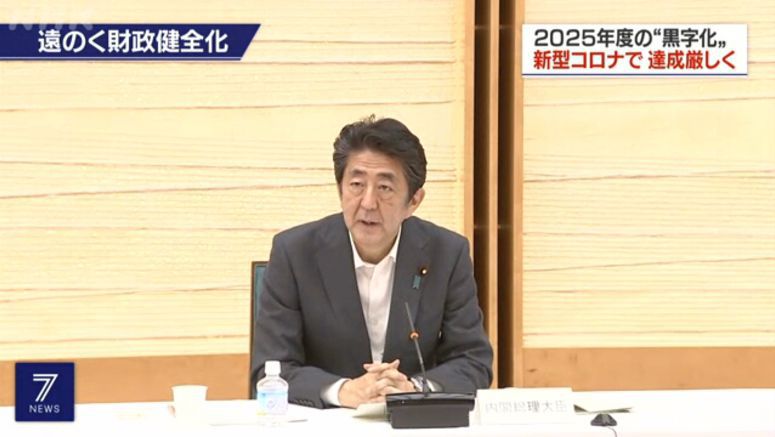 Prime Minister Abe Shinzo says the government will carry out economic and fiscal reforms as the coronavirus outbreak is expected to further strain state finances.
Abe made the pledge after the Cabinet Office presented its latest projections at a meeting of the Council on Economic and Fiscal Policy on Friday.
An additional government bond issuance to finance coronavirus response measures is expected to increase the fiscal deficit.
The government aims to achieve a primary balance surplus in fiscal 2025, to allow the government to cover policy-related expenses with tax revenues without relying on bond issuance.
But the office projects for that year a primary balance deficit of 7.3 trillion yen, or about 70 billion dollars, even if the country posts 2-percent economic growth.
Achieving a surplus would be delayed by four years.
Abe said the government will do all it can to promote economic revitalization while further containing the spread of coronavirus infections.
He also said mid- and long-term economic and fiscal situations are expected to be tough, but that the government will continue implementing economic reforms needed to achieve fiscal health.