Agriculture Ministry: Rain Damage Tops $110 Mil.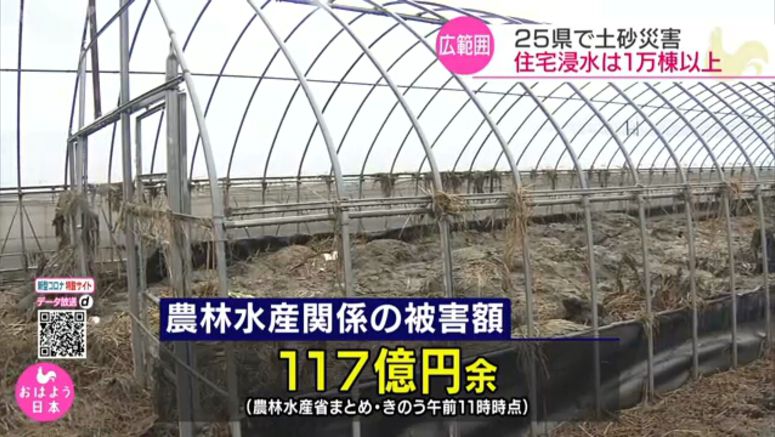 Japan's agricultural ministry has warned of devastating damage to the farming, forestry and fisheries industries due to ongoing torrential downpours.
The ministry says as of 11 p.m. on Friday, damage has been confirmed in 30 prefectures. They include Kumamoto and Kagoshima in the southwestern Kyushu region, which has been hit particularly hard by the extreme weather.
It says the total losses to the industries due to flooding and landslides is estimated to exceed 11.7 billion yen, or nearly 110 million dollars.
Prefectures including Fukuoka and Miyazaki have reported damage to fishing boats and port facilities.
Ministry officials say more losses are expected because the survey could not be conducted thoroughly in some hard-hit prefectures.