Akimoto Arrested For Alleged New Witness Tampering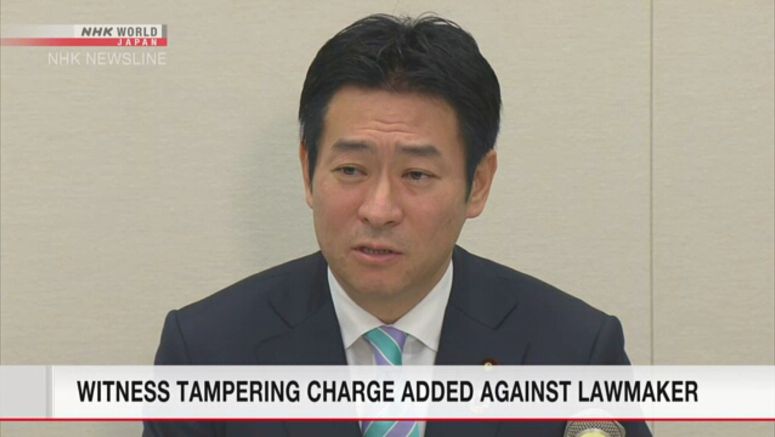 Tokyo prosecutors have served lawmaker Akimoto Tsukasa a fresh arrest warrant over new allegations of witness tampering in connection with a government-backed casino resort project.
The Lower House member is awaiting trial on a charge of accepting bribes from a Chinese company that aimed to take part in the project. At the time, Akimoto was a state minister in charge of Japan's integrated resorts, which include casinos.
Prosecutors arrested Akimoto on Wednesday. They suspect he colluded with the head of a consulting firm and tried to hand about 47,000 dollars to a former adviser to the Chinese company in exchange for false testimony in the trial.
The consulting firm head has reportedly told investigators that Akimoto asked him to contact the former adviser.
Akimoto was indicted on Wednesday for another alleged attempt to bribe a witness. He is suspected of colluding with his supporters to try to hand about 188,000 dollars and other gifts to another former adviser to the Chinese company.
Akimoto denied any involvement in witness tampering before his arrest.