Another Health Ministry Official Infected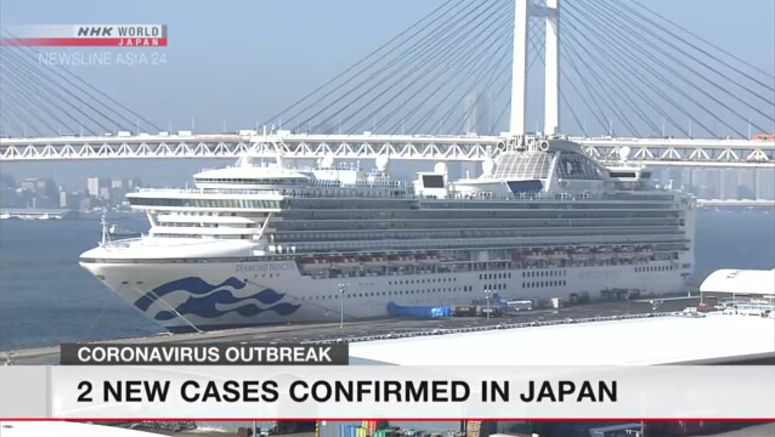 Japan's health ministry says another one of its officials who had been working on the quarantined cruise ship docked in Yokohama, near Tokyo, is confirmed to have the new coronavirus.
The man in his 50s had been gathering information on the virus-stricken Diamond Princess to relay to the ministry between Tuesday and Saturday.
The ministry says he was controlling vehicle traffic on Tuesday for about 10 minutes as infected passengers left the ship, but kept a distance of at least two meters. It also says he did not come into contact with crew and passengers while on board.
The official was diagnosed with the virus on Sunday, two days after developing a fever. The ministry says he was hospitalized early on Monday.
A quarantine officer from the ministry was found to be infected with the virus last week.