Avigan Maker: Efficacy Against Covid - 19 Confirmed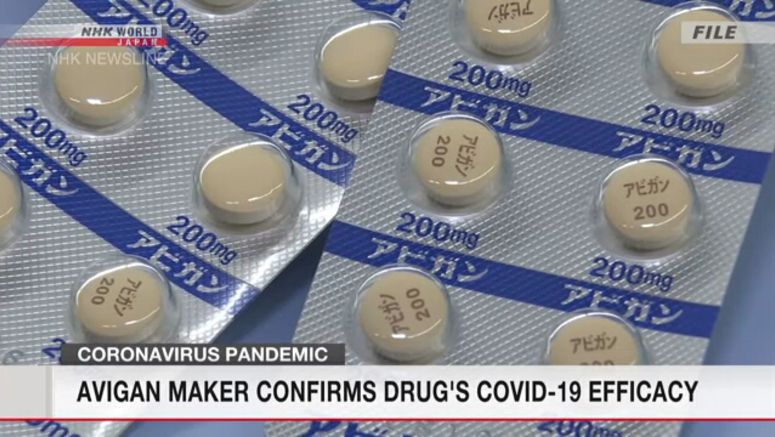 The developer of the influenza treatment Avigan says the drug's efficacy in treating COVID-19 patients has been confirmed in a clinical trial.
Fujifilm Toyama Chemical, which is part of the Fujifilm Holdings group of companies, developed the drug. In the observational study, Avigan was given to coronavirus patients with mild symptoms.
Fujifilm Holdings said that ahead of its planned request to the government to approve the drug to treat COVID-19, it ran a clinical trial involving 156 patients infected with the virus aged from 20 to 74. The group given the drug required 11.9 days before their symptoms improved and they tested negative for the virus. The group given a placebo required 14.7 days.
The company added that they found no new safety concerns regarding the drug.
Possible side effects of Avigan include kidney or liver functional disorders.
The developer plans to apply for government approval to use the drug to treat COVID-19 patients as early as next month.
The original plan was for the clinical trial to be completed by the end of June. But the period was extended as the number of infected people who could take part dropped at one point.
A research group led by Fujita Health University announced in July that it could not confirm statistical significance regarding Avigan's effectiveness. That study involved 88 patients.
Japan has fast-tracked remdesivir, a drug to treat patients infected with Ebola, for approval as an effective treatment option for COVID-19. Steroid dexamethasone has also been added as a treatment option.