Bach Inspects Tokyo Games Venues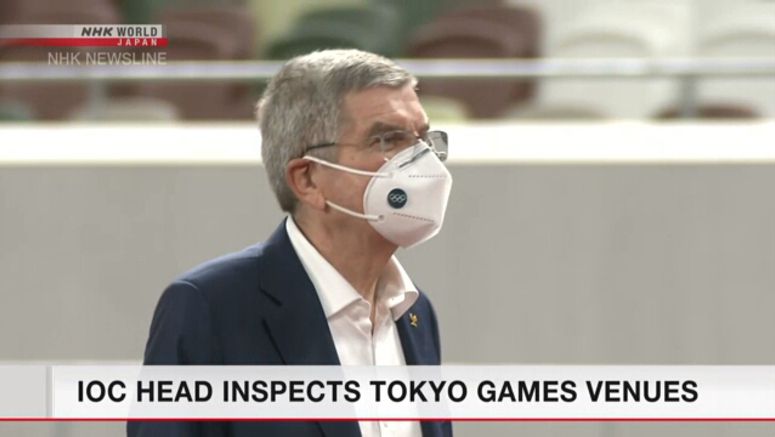 International Olympic Committee President Thomas Bach has inspected venues for the Tokyo Olympics and Paralympics.
Bach is now visiting Japan for the first time since the decision was made in March to postpone the Tokyo Games to next year.
On Tuesday, day three of his four-day stay, he visited the athletes' village, guided by the head of the village, Kawabuchi Saburo.
Bach inspected accommodation buildings and the main dining hall.
Under the current plan, one or two beds are to be placed in each room at the village, but the plan is reportedly under review to prevent coronavirus infections.
Bach praised the facilities, saying they have sufficient space for social distancing.
He then visited the main stadium for the Games, which will host the opening and closing ceremonies of the Olympics and Paralympics. He took time to walk around the National Stadium, viewing spectator seats.
Bach said he was impressed by the stadium's Japan-inspired design and coloring.
Asked if he hopes to see the stadium filled with spectators during the Games, he said everybody hopes so, but indicated that they will settle on an appropriate number of spectators. He said what that number will be is not yet clear.
He also expressed hopes of visiting Japan again in spring, when the Olympic torch relay and test events are scheduled to begin.