Banks Prepare Atm Vehicles In Event Of Disasters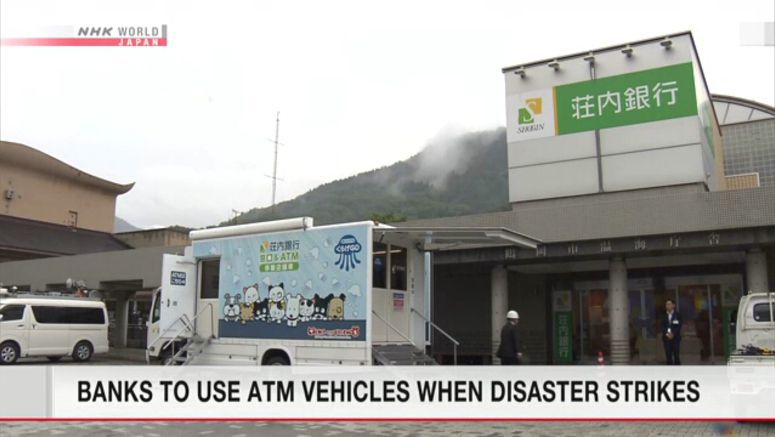 Banks across Japan are buying trucks fitted with ATMs so that customers can withdraw cash in the event of a massive natural disaster.
The vehicles were sent to areas hit by a major earthquake in northern Japan last June, and areas flooded by Typhoon Hagibis last October.
They served as temporary outlets while local branch offices of the banks were closed.
Orix Auto Corporation says demand for the trucks has grown in recent years as Japan experienced a series of natural disasters. The company says nearly 30 financial institutions are considering buying the vehicles this year.
Some banks plan to transport smaller ATMs in minivans, instead of using trucks.