Battle Of Okinawa Survivors Share Experiences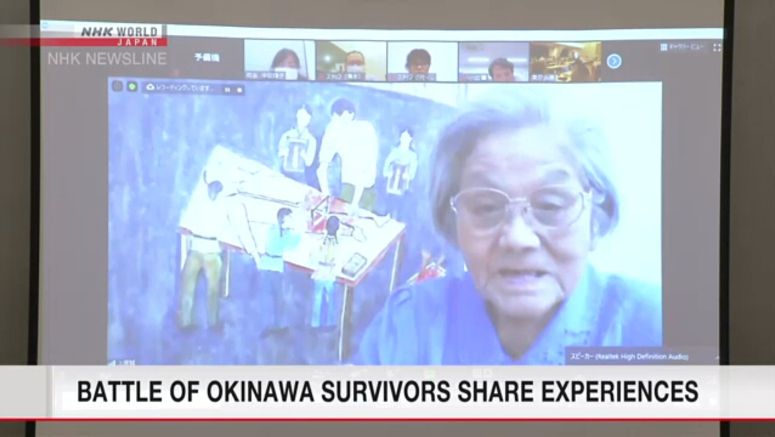 This year marks 75 years since the fierce Battle of Okinawa in the closing stages of World War Two, which claimed more than 200,000 lives. The coronavirus outbreak has given some the survivors no choice but to share their experiences online rather than face-to-face.
The event was organized by the Japan Veterans Video Archive Project that records the testimonies of survivors.
One of them is 93-year-old Uehara Yoneko who has been sharing her experience over the years. Uehara spoke online from her home in Okinawa. She was a high school student who was mobilized as a member of a student corps.
Uehara said, " Many seriously injured soldiers were treated at a field hospital in the darkness with lamps and candles because there was no electricity."
She said it was a heartbreaking experience to have had to leave behind severely injured Japanese soldiers as American troops advanced.
Uehara said, " I don't want anyone else to go through a similar experience."
The event attracted about 170 people online in addition to those who gathered at the venue.
Organizer Nakata Junko said, " These online events make it possible for many people to share their experiences without geographical constraints."
She said her group wants to share its message by using this style of online event more often in the future.