Bear Sightings In Japan Hit Five - Year High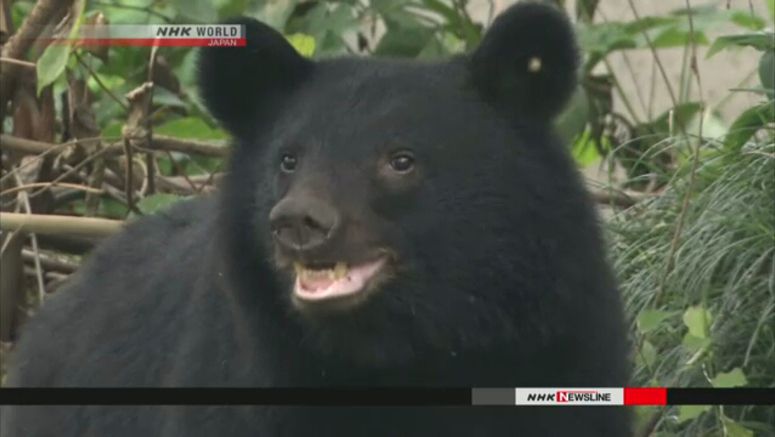 Japanese government officials have convened an emergency meeting after the number of bear sightings across the country hit a five-year high.
NHK has learned that at least 63 people were injured and two of them later died in bear attacks from September 1 to October 23.
Officials from relevant ministries and the National Police Agency met on Monday to discuss ways to handle bears that wander into human habitats and attack people.
Nakao Fumiko of the Environment Ministry said public interest in the issue is rising. She called on government offices to collaborate closely to prevent more attacks.
Participants at the meeting were told that 13,670 bear sightings were reported from April to September, the most in the past five years.
They were also informed that acorns and other food that make up the bears' diet are scarce in their natural habitat.
Officials agreed to urge local authorities to share information on bears and to discuss ways to share information between the ministries.