Beef Bowl Shops Offer Mother's Day Flowers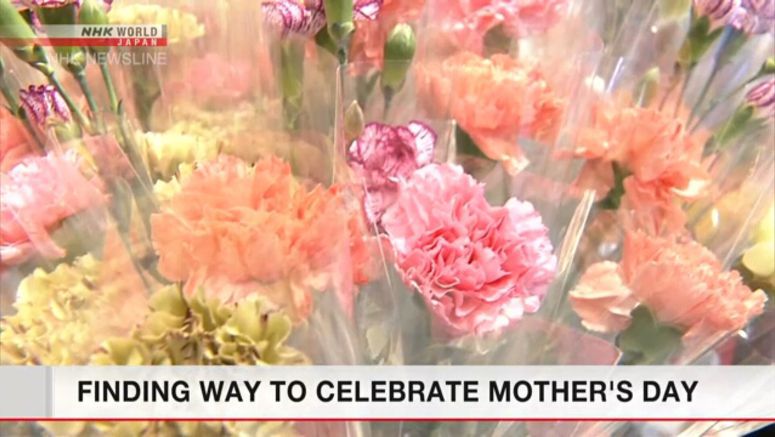 Flower farmers in Japan are facing a difficult time as the coronavirus outbreak dampens demand for flowers.
The Sukiya restaurant chain has decided to sell carnations for Mother's Day at about 700 of their 2,000 beef bowl restaurants across Japan.
Each of the locations is selling 100 flowers, which would otherwise be disposed of.
At an outlet in the city of Kawasaki near Tokyo, a junior high school student bought a colorful bouquet.
He said that he did not expect a restaurant offering low-cost beef bowls to sell flowers, but was happy he could express his love and gratitude to his mother with the flowers.
Sukiya's product strategy manager Ataku Mayumi said the decision to sell carnations was aimed at helping the flower industry and at lifting people's spirits with flowers.