Bolstered Preventive Measures For Nightlife Areas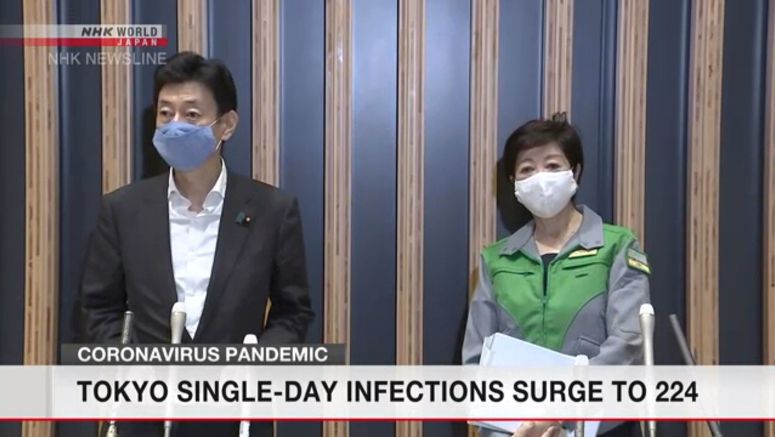 Japan's minister in charge of the country's coronavirus response and the Tokyo governor have met after 224 new cases were recorded in the capital. They agreed to step up measures in nightlife areas to prevent a further increase in infections.
Minister Nishimura Yasutoshi and Governor Koike Yuriko spoke to reporters after their meeting on Thursday.
Nishimura said the two had agreed on the need to curb the spread of infection in nightlife districts, where people have close contact.
They also agreed to carry out more PCR tests in these areas, and to also strengthen Tokyo's public health centers.
Nishimura also said he will proceed with plans to ease crowd restrictions for spectator events, but that he will call on local authorities to implement measures to maintain proper hygiene standards at these events.
Governor Koike expressed concerns over the recent increase in cases. She said medical workers are struggling to identify routes of infection in some cases.