Cabinet Endorses Bill For Free Covid - 19 Vaccines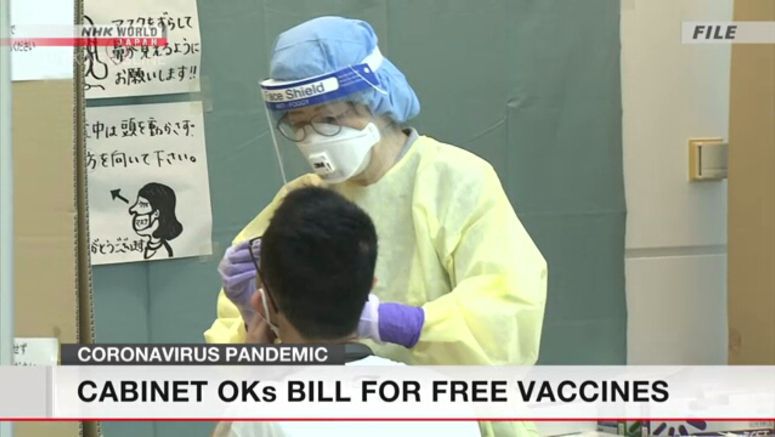 Japan's Cabinet has endorsed a bill to make coronavirus vaccinations free and to offer free care for health problems the vaccines may cause.
The Japanese government has agreed with US and British pharmaceutical firms to receive supplies of vaccines they may develop. It plans to begin inoculations in the first half of 2021.
The Cabinet on Tuesday approved a bill to revise the preventive vaccination law.
The bill urges the public to make efforts to receive vaccines. Municipalities will offer injections, and the costs will be fully covered by the central government.
If the vaccines are found to cause health problems, the government will pay for treatment. If a pharmaceutical firm pays damages for such health problems, the state will compensate it.
The government also endorsed a bill to revise the quarantine laws so that the isolation measure for people who test positive upon entry into Japan can be continued after February next year. It aims to pass the bill during the current Diet session.