Cambridge's Games Preparations Back On Track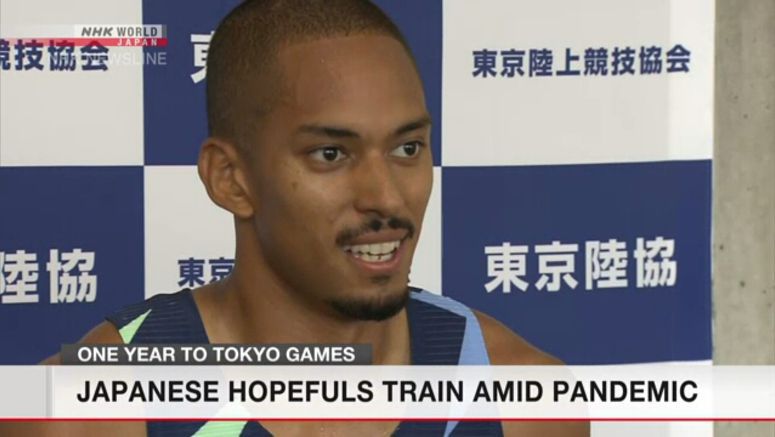 Track and field events in Japan started up again this month after being canceled due to the coronavirus pandemic. The return to action means Japanese sprinter Cambridge Aska can finally pick up the pace with his preparations for the Tokyo Olympics.
The Games, which were postponed, are set to open exactly one year from Thursday.
Cambridge won a silver medal in the 4-by-100 meter relay at the 2016 Olympics in Rio de Janeiro.
On Thursday, he ran in the men's 100-meter preliminaries on the opening day of the Tokyo Championship, which is being held without spectators.
It was Cambridge's first race since September last year, but he quickly took the lead, crossing the finish line in 10.29 seconds. The time is a Tokyo Championship record, and puts him into the semifinals on Friday.
All participants are required to report their body temperature and physical condition over the past week, and also wear masks while not competing.
Cambridge said he has not been running good times over the past two seasons. But he's looking at the delay to the Olympics in a positive light, because it gives him one more year to prepare.
He also said he wants to boost his confidence by setting a personal best this season.