Campaigning Begins For 'osaka Metropolis' Vote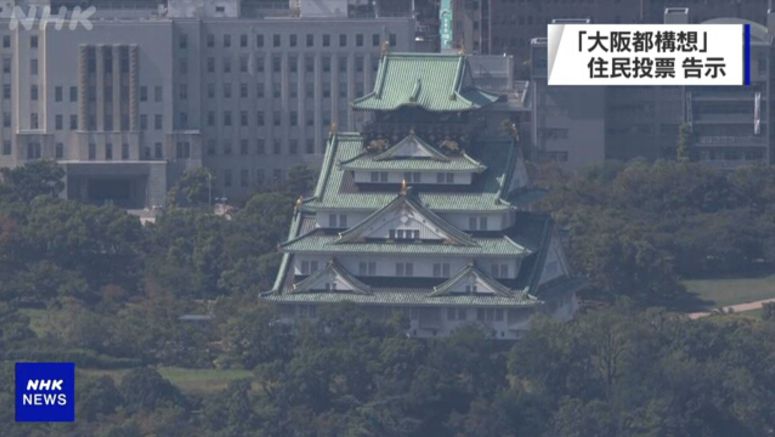 Official campaigning has kicked off for a second referendum in Osaka City on whether to reorganize the city into wards similar to those in Tokyo.
What is known as the "Osaka metropolis plan" calls for abolishing the city and creating four special wards. Those who proposed the plan say it will eliminate administrative redundancy between the city and Osaka Prefecture.
Both supporters and opponents began street campaigns on Monday morning to make their cases. The vote is scheduled for November 1.
Osaka Mayor Matsui Ichiro is the leader of Osaka Ishin no Kai, a regional party that has been pushing the plan. Matsui said the most negative thing for Osaka residents would be a confrontation between the city and the prefecture.
Matsui said the system must be fundamentally changed to end the dual administrations. He called on citizens to create an Osaka that would be recognized in the world as a major metropolis, on a par with Tokyo.
Among major parties in the Osaka prefectural and municipal assemblies, Komeito also supports the move.
But the Liberal Democratic Party and the Japanese Communist Party are opposed.
The secretary-general of the LDP caucus in the city assembly, Kitano Taeko, said considering that the change would lower the quality of administrative services for residents, the vote should naturally be "against."
The city has over 2.2 million eligible voters. The result of the referendum will be legally binding, regardless of the voter turnout.
If a majority of the ballots cast approve the plan, the change will take effect on January 1, 2025. Otherwise, the current system will remain in place.
Voters rejected a similar proposal in May 2015.