Car Navigation System Recounting 2011 Disaster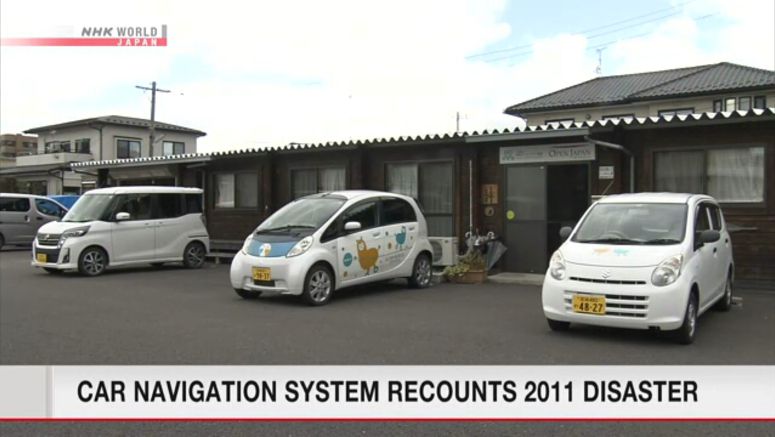 A car sharing group in northeastern Japan is offering a vehicle equipped with a navigation system that shares stories about the 2011 earthquake and tsunami in the region.
The Japan Car Sharing Association is based in the city of Ishinomaki in Miyagi Prefecture. After the coastal city was devastated by the disaster, it started providing services such as renting cars free of charge in areas hit by disasters.
The navigation system is set up with four driving routes in and around Ishinomaki. When the system is started, it gives an outline of the damage suffered by the city.
The system then guides the driver to sites, while playing back accompanying stories. The sites include public housing for disaster victims and Okawa elementary school, where 84 teachers and children died when the tsunami struck.
The stories were compiled with the cooperation of residents engaged in sharing their experiences of the disaster.
The association aims to use the new navigation system to convey their stories, even during the coronavirus outbreak.
A representative from the association said many people feel like the disaster is becoming a distant memory. He says he hopes the navigation system will give them an opportunity to think about it again.