Caution On Floods Is Still Urged In Yamagata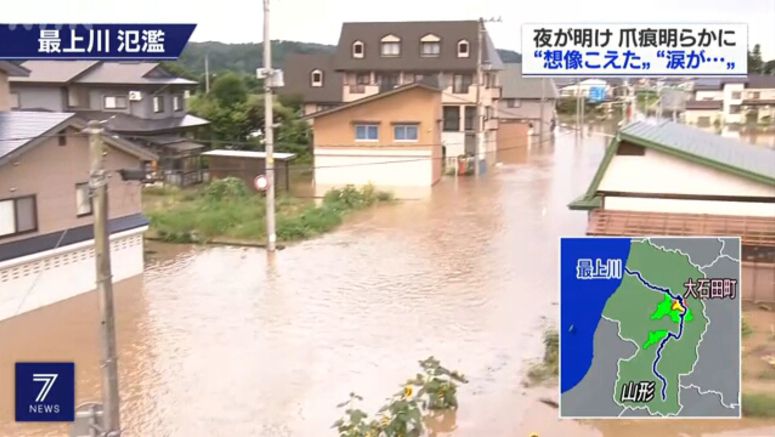 Weather officials are urging continued caution against river floods due to torrential rain for people in Yamagata Prefecture, northeastern Japan.
The Meteorological Agency says unstable atmospheric conditions brought record levels of rainfall to parts of the prefecture on Tuesday.
The rain caused the Mogami River to overflow its banks in five different locations from Tuesday to Wednesday.
Officials are calling on residents to stay on the alert for floods and mudslides, as water levels in the river are still high and the rainfall has made the ground soft in some areas. People are urged to stay away from rivers.
Atmospheric conditions are expected to remain unstable in eastern and western Japan for the time being. There is a chance of heavy localized downpours along with thunder in some areas.
Officials are warning of landslides, higher water levels for rivers and flooding in low-lying areas, as well as lightning strikes and gusty winds including tornados.