Caution Urged Over Extreme Heat, Tropical Storms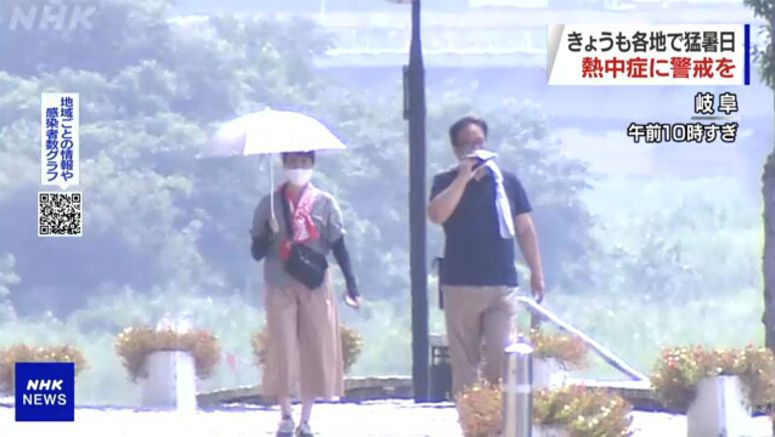 Sweltering heat continued in Japan on Monday, with temperatures topping 38 degrees Celsius in some eastern and western parts of the country.
The highest temperature recorded by 02:00 p.m. was 38.6 degrees in Tajimi City, Gifu Prefecture.
It was followed by Toyama City on the Sea of Japan Coast at 38.4 degrees and at Yao Airport in Osaka Prefecture at 38.2. The mercury stood at 35.2 in central Tokyo.
People are advised to take steps to avoid heatstroke. These include frequently drinking fluids, avoiding the sun while outdoors and using air conditioning while indoors.
Weather officials are also urging people in southern Kyushu to stay alert for strong winds and high waves, as tropical storm Jangmi is moving north-northeast in waters west of the region. Extremely unstable atmospheric conditions may also trigger downpours, thunderstorms and gusts.
The officials also say another tropical storm, Mekkhala, was being monitored on Monday in the South China Sea northwest of the Philippines. It is moving northward at a speed of 15 kilometers per hour. Officials advise vessels near the storm's path to take precautions.