Center For Serious Covid - 19 Cases Opens In Osaka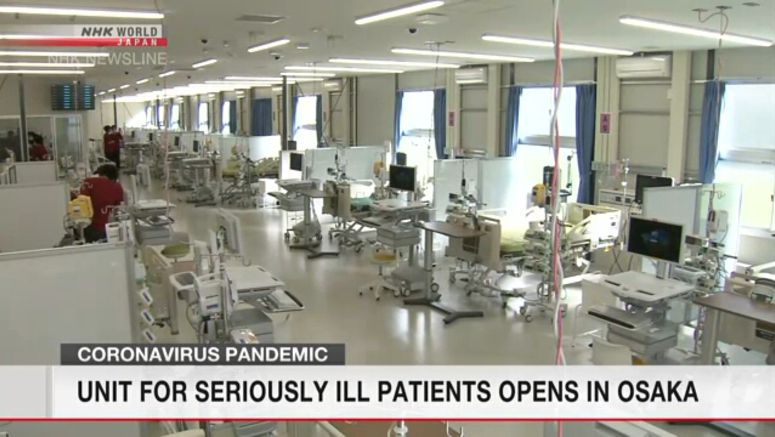 A medical center in Osaka Prefecture dedicated to treating seriously-ill COVID-19 cases began receiving patients on Tuesday.
The facility in Sumiyoshi Ward, Osaka City opened with limited capacity as it has been struggling to hire enough nurses.
The prefecture has been preparing the facility since August, for an anticipated increase in patients.
Officials estimate that 130 nurses will be needed if all 30 beds at the center are occupied.
But as of early December, only 50 nurses had joined the staff. Osaka is calling on the governors of other prefectures to send over nurses.
Officials also asked the central government to dispatch nurses from the country's Self-Defense Forces. Three SDF nurses began working at the center on Tuesday.
Osaka Prefecture said it is now likely to meet staffing requirements.
The medical center will limit the number of patients it accepts to about five while it is training the nurses. It plans to expand the number as its staff members gain experience.
Speaking to reporters on Tuesday, Osaka Governor Yoshimura Hirofumi said he is grateful to many people that the center could open when hospital beds for seriously-ill patients are in short supply.
He urged Osaka residents not to let their guard down against the virus, noting that reducing the number of infections is the utmost priority when medical resources are limited.
Yoshimura added that he hopes all 30 beds will soon be available as operations get on track.