Chartered Plane Leaves For Wuhan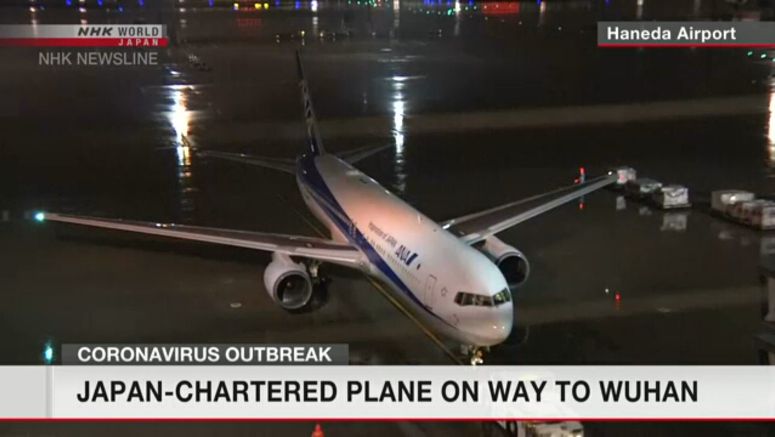 The first chartered plane to bring Japanese nationals back from the Chinese city of Wuhan in Hubei Province has left Tokyo's Haneda airport.
The airport in Wuhan, the epicenter of China's new coronavirus outbreak, has been virtually closed, and public transportation systems have been halted. Japanese citizens in the city are having difficulty returning home on their own.
Japan's Foreign Ministry has confirmed that about 650 Japanese in the city hope to return home.
The government says it will arrange All Nippon Airways chartered flights to carry home all those who wish to return.
The first of the planes, a Boeing 767, left Haneda for Wuhan around 8:30 p.m. on Tuesday.
Officials said about 10 people, including members of a medical team and government officials, are on board. The plane is also carrying many support items, including face masks and other protective gear.
The first of the flight from Wuhan is expected to leave before dawn on Wednesday with about 200 people and arrive at Haneda early the same day.