Chinese Businesses Moving To Resume Trips To Japan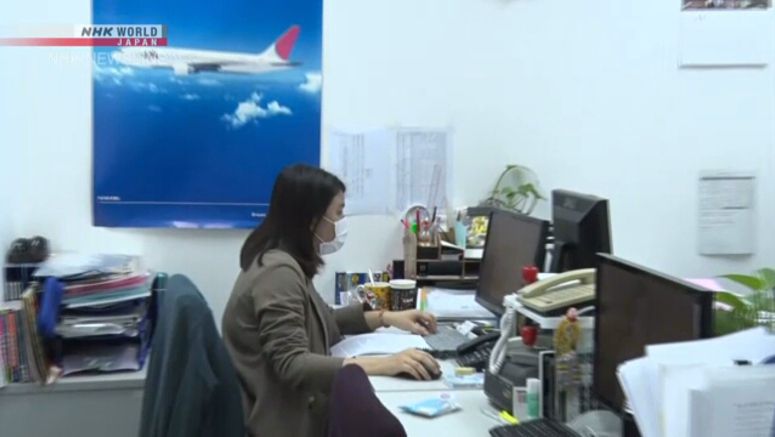 The resumption of business travel between Japan and China is making travel agencies in China busy with inquiries from local businesses about trips to Japan.
On Monday, the two countries eased entry restrictions imposed in response to the coronavirus pandemic, allowing businesspeople to make trips for both short- and long-term stays. This will allow for business activities on a limited scope even during a 14-day quarantine period.
Chinese companies applying for such trips are required to submit the necessary documents via local travel agencies designated by the Japanese side.
Many Japanese-affiliated firms operate in Guangzhou, the capital city of China's southern province of Guangdong. A travel agency affiliated with Tokyo-based H.I.S. Company there says it has received more than 50 inquiries from Chinese companies and others about business travel to Japan.
A representative from the agency says they are expecting more inquiries in the future.
The Japanese Consulate General in Guangzhou says there has been no specific explanation from the Chinese side yet about documents needed for submission.
Igarashi Takeshi of the Japanese Chamber of Commerce and Industry in Guangzhou says there is a lot of demand for short- and mid-term travel from Japan. He said hopes are high that the easing of travel restrictions will be used effectively. He added that he wants Chinese authorities to issue more specific information.