Chinese Ships Enter Japan's Territorial Waters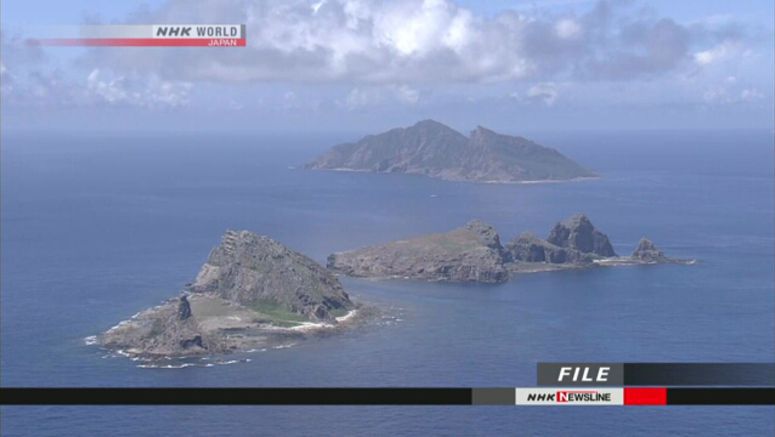 Japan's Coast Guard says Chinese patrol ships have entered Japanese territorial waters on consecutive days and sailed for an extended time within them.
The officials say two Chinese patrol ships entered the waters off the Senkaku Islands in the East China Sea after 4 p.m. on Thursday. They say the two ships repeatedly approached a Japanese fishing boat inside the territorial waters.
The ships left the Japanese waters after 10 p.m. on Friday night after about 30 hours.
The Coast Guard says it was the longest intrusion into the territorial waters by Chinese ships since the Japanese government nationalized the Senkaku Islands eight years ago.
They say the two Chinese ships again entered Japanese waters after 2.20 a.m. on Saturday.
Authorities have been demanding the Chinese ships leave the waters immediately.
Japan has lodged strong protests with China over such intrusions by the country's ships.
Japan controls the islands. The government maintains they are an inherent part of Japanese territory. China and Taiwan also claim them.