City By Lake Biwa Tests Scenic Seaplane Flights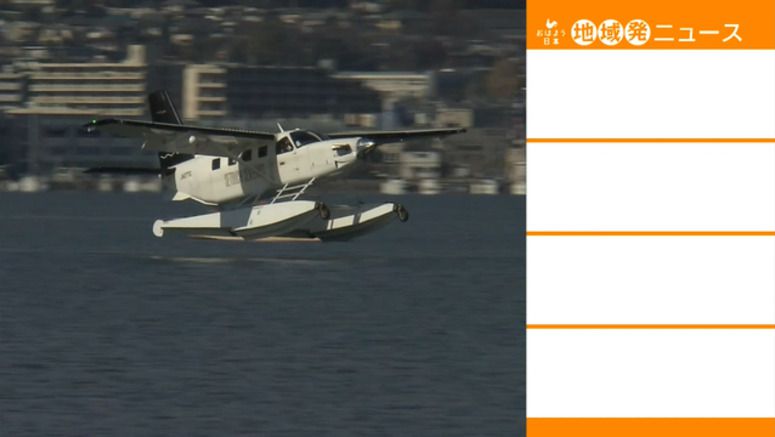 Otsu City in the western Japanese prefecture of Shiga has conducted a seaplane test flight over scenic Lake Biwa, aiming to revive such flights for the first time in nearly half a century.
Scenic seaplane flights over the country's largest lake had been in operation until 1972. Otsu City wants to attract tourists by reviving the flights. At the city's request, a seaplane operated by a company in Hiroshima Prefecture made three test flights on Tuesday.
Passengers who had applied for the flight in advance boarded the seaplane from a dock at the lake. They enjoyed aerial cruising to see a majestic view of adjacent Mount Hiei, and the townscape of the nearby ancient capital of Kyoto from the sky.
The round trip flight from Lake Biwa to Kyoto took 30 minutes. The plane made smooth takeoff and landing at the lake in good weather.
A woman in her 40s from Kyoto said she was thrilled and the flight was very comfortable. She said she was moved to see the beautiful lake and the streets of Kyoto, where she usually walks, directly beneath her.
A man in his 50s from Osaka said he had a great view of Mount Hiei, and got a real feeling of the vast size of Lake Biwa.
Otsu City officials say that they will continue to study demand for the scenic flights and prepare for their revival.