College Entrance Exams Underway In Japan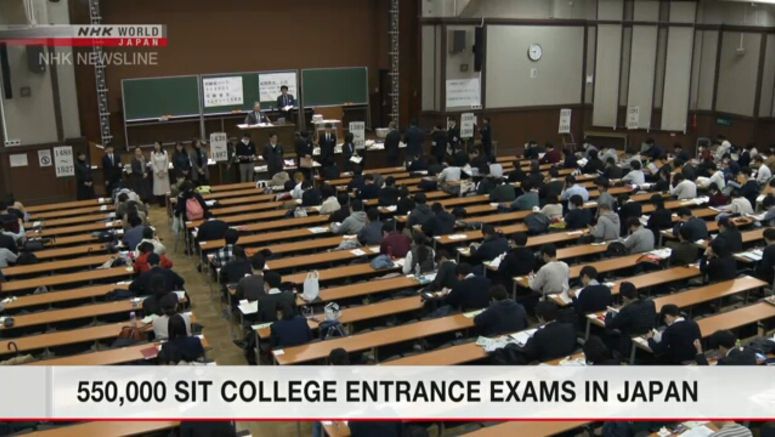 Unified college and university entrance examinations are underway for high school students and graduates across Japan.
The two days of tests began on Saturday. About 550,000 applicants are sitting for this year's exams at 689 sites.
At the University of Tokyo in Bunkyo Ward, applicants could be seen doing last-minute cramming in the rain before the gates opened.
The first test began at 9:30 a.m. So far there have been no reports of major delays to the start time due to problems with public transportation.
One student said he was so nervous he couldn't sleep the night before. But he said he has studied hard and will do his best.
Another student said she is aiming for her best ever score.
The current version of the unified entrance exams began in 1990. It will be replaced by a new standardized system next year.