Commuters May Be Increasing In Shinjuku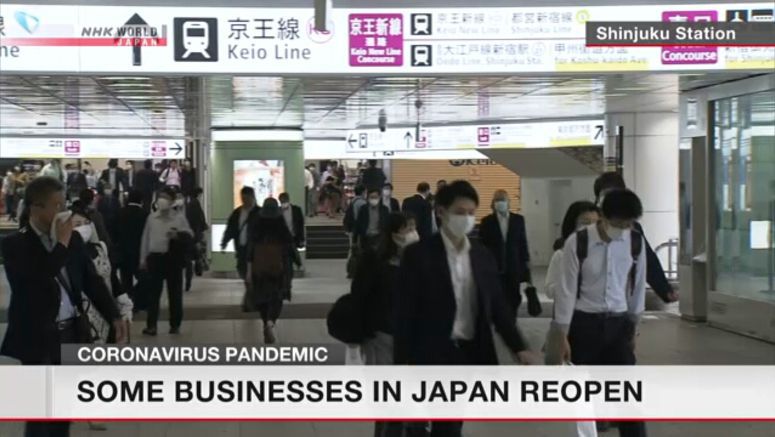 More people appear to be commuting to work in Tokyo, despite the Japanese government's extended state of emergency declaration over the coronavirus.
The government issued the declaration on April 7 for Tokyo and six other prefectures, and has since extended it nationwide. People are still being encouraged to stay indoors, work from home and stagger commuting hours.
Shinjuku's business district was crowded with commuters in business suits on Monday.
One man said he usually works from home, and that he was on his way to a conference. He said more people appear to be out this time than when he last came to his workplace about two weeks ago.
Another man said he has been commuting as usual even after the state of emergency was declared. He said it's hard for him to stay home because his work entails meeting clients in person.
One taxi driver said the streets were deserted over the weekend because most stores were closed, but were busier on Monday.
The driver said it may be because people must report to work now that the spring holidays are over.
Japan's government has suggested that it may lift the state of emergency in some prefectures before the planned end date of May 31.
But new cases continue to emerge in Tokyo, with 22 infections confirmed on Sunday. The figure has hovered below 40 for five consecutive days.