Compensation Offered For Canceled Discount Travel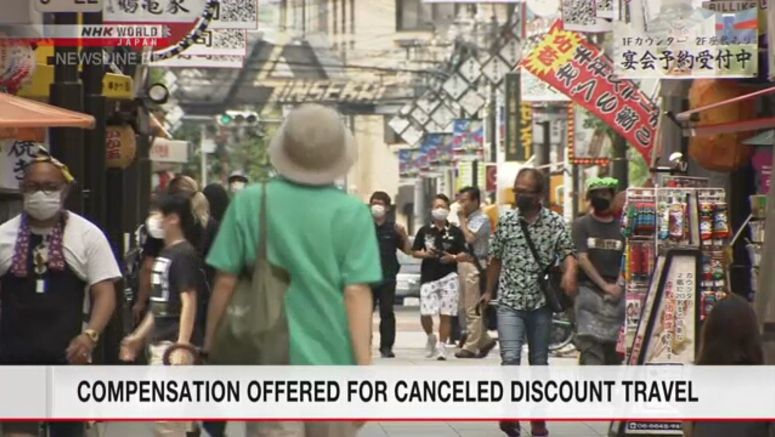 Japan's government says it will compensate people for cancelation fees for bookings made under a discount program to promote domestic tourism.
The "Go To Travel" campaign is set to start on Wednesday. It's aimed at helping revive the economy, which has been hit hard by the coronavirus pandemic.
But last week, travel to and from Tokyo was dropped from the program. Trips by Tokyo residents were also excluded.
The decision came as the number of coronavirus cases in the capital rose significantly.
The government initially said it wouldn't cover any of the cancelation costs.
But now it's reversing that decision, as calls for compensation arose from people who had made plans in the hopes of discounts.
Chief Cabinet Secretary Suga Yoshihide said: "The tourism ministry is looking into the situation, and studying measures to support the industry, while reducing the trouble for users."
The confusion has been mounting with only two days before the campaign starts. Travel agents have been swamped with questions.
The government says it aims to come up with measures to address the situation quickly.