Confirmed Infections Top 5,000 In Japan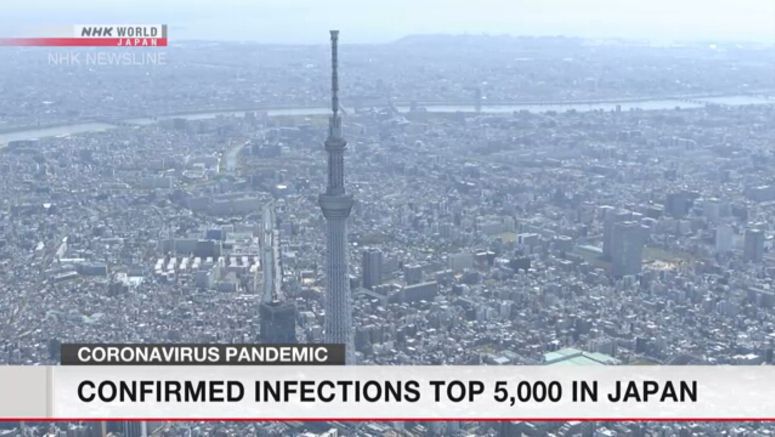 Nearly 400 coronavirus infections were reported in Japan on Thursday, bringing the total to more than 5,300. And Tokyo saw a record increase for the second day in a row.
The total does not include 712 cases linked to the Diamond Princess cruise ship, which was quarantined near Tokyo earlier this year.
117 people have died across the country, including 11 from the ship.
More than 1,500 people have now tested positive in Tokyo. Officials confirmed 181 new cases on Thursday in the capital, which is home to around 14 million people.
The increase comes two days after the government declared a state of emergency for some parts of the country.
Officials are calling on residents to stay home as much as possible and practice social-distancing.
A number of museums, theaters and parks have shut voluntarily.
The operator of Tokyo Disneyland and Tokyo DisneySea has decided to keep those facilities closed until at least mid-May.