Coronavirus Found In Hospital Worker Near Tokyo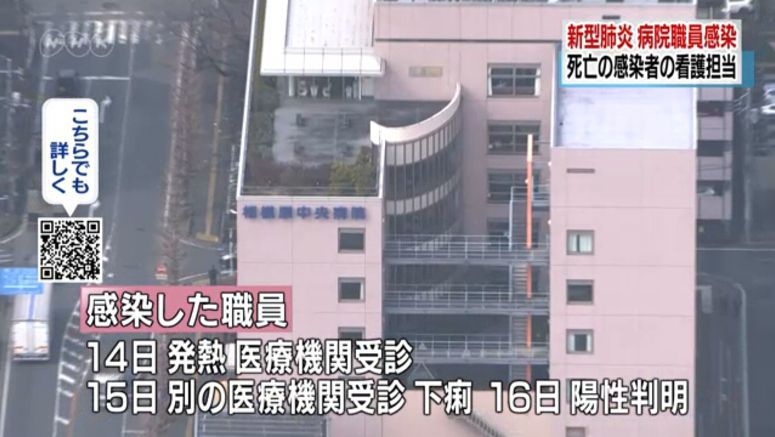 A hospital in Sagamihara City near Tokyo says one member of staff is confirmed to have the new coronavirus.
The hospital said on its website that the worker had been treating a resident of Kanagawa Prefecture who died last week.
The patient, who was in her 80s, was found to be infected with the virus after her death.